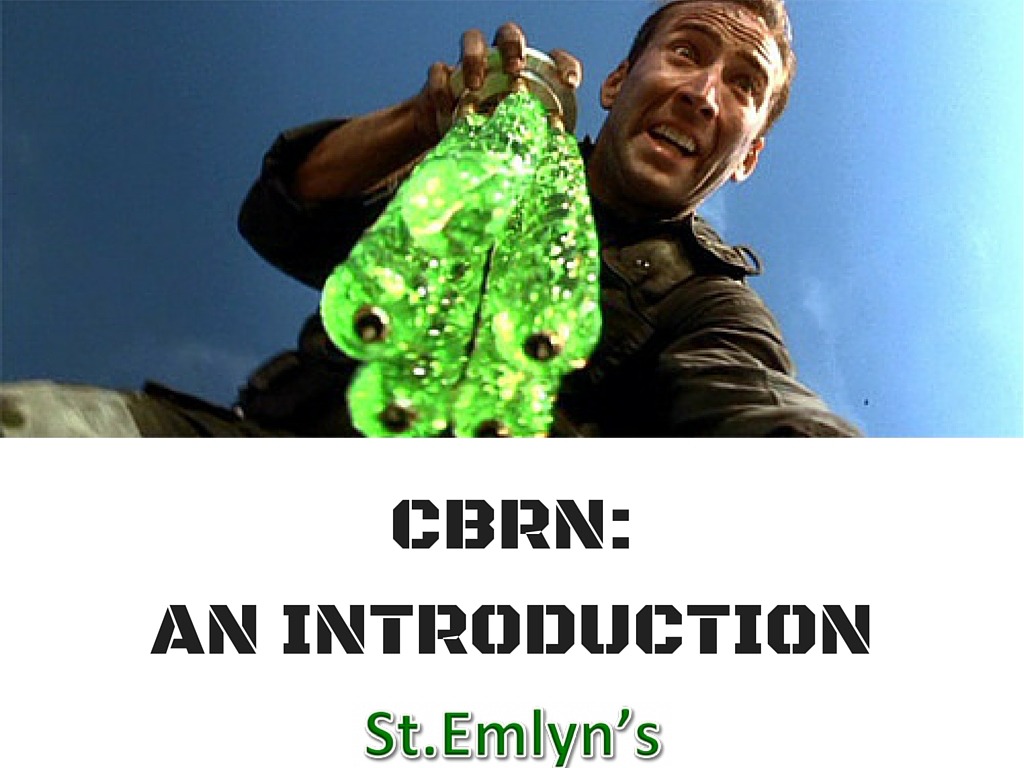 St. Emln´s - December 29, 2015 by Richard Carden
"It is a sad reality that in this day and age the world can be uncertain, volatile and dangerous place. CBRN (chemical, biological, radioactive, nuclear) threats are real, and as Emergency Physicians it is essential that we have at least a basic understanding and awareness.

This post will primarily focus on chemical and biological agents

.
When should we be concerned?
CBRN threats exist all around us. It is important to remind ourselves that is not just deliberate release of a CBRN agent that constitutes a threat, there are environmental factors that play an important role. The Ebola outbreak in west Africa represents a biological threat, the reactor explosions at Chernobyl and Fukishima represent nuclear and radiation threats, and the Bhopal disaster represents a chemical threat. In addition to these we have the ever present threat of terrorism; we really ought to be switched on to CBRN. If you work in an ED, your department and local ambulance service should be aware of any chemical plants/factories in the surrounding area and be aware of the chemicals involved. Similarly an awareness of the characteristics of the population close to your department should be understood, especially in the context of epidemics around the globe. The Ebola/MERS/SARS epidemics have been good examples of biological threats, and we as Emergency Departments may be the first port of call, and as such have had a low threshold for isolation and investigation in 'high risk' patients.
There may also be more insidious presentations. If there was a huge chemical plant explosion there is a good chance the ED would know about it. However if there was a deliberate release of a CBRN agent there may not such awareness. Be vigilant for clusters of patients presenting with odd or virtually identical symptoms in short succession. Don't become paranoid, but do become aware."
http://stemlynsblog.org/cbrn-an-introduction/