Emergency Medicine Ireland - January 4, 2016
"Before you all die of boredom it turns out that sodium is really important. it's something we also seem to get very confused by.
The wonderful Josh Farkas had a post on low Na (mainly about using Bicarb as treatment) with a quote from the European Guidelines (that I didn't even know existed at the time)
You'd think a guideline would be a fairly dull read and only concerned with grading evidence recommendations. Well it's a bit more than that and their background section is full of little pearls that occasionally surprised and educated me..."
"Prompt infusion of hypertonic saline may save lives and preparing a 3% hypertonic saline infusion takes time. In addition, errors may occur from having to calculate the required amount of sodium chloride in an emergency."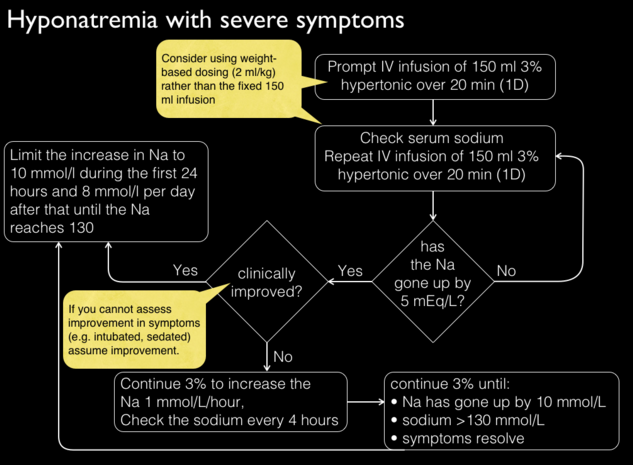 Image by Joel Topf. Click for source
References:
http://emergencymedicineireland.com/2016/01/tasty-morsel-of-em-062-european-hyponatremia-guidelines/