Smith
D,
Miller
D and
Cukor
J - West J Emerg Med. 2016 Mar; 17(2): 149–152.
doi: 10.5811/westjem.2015.12.28269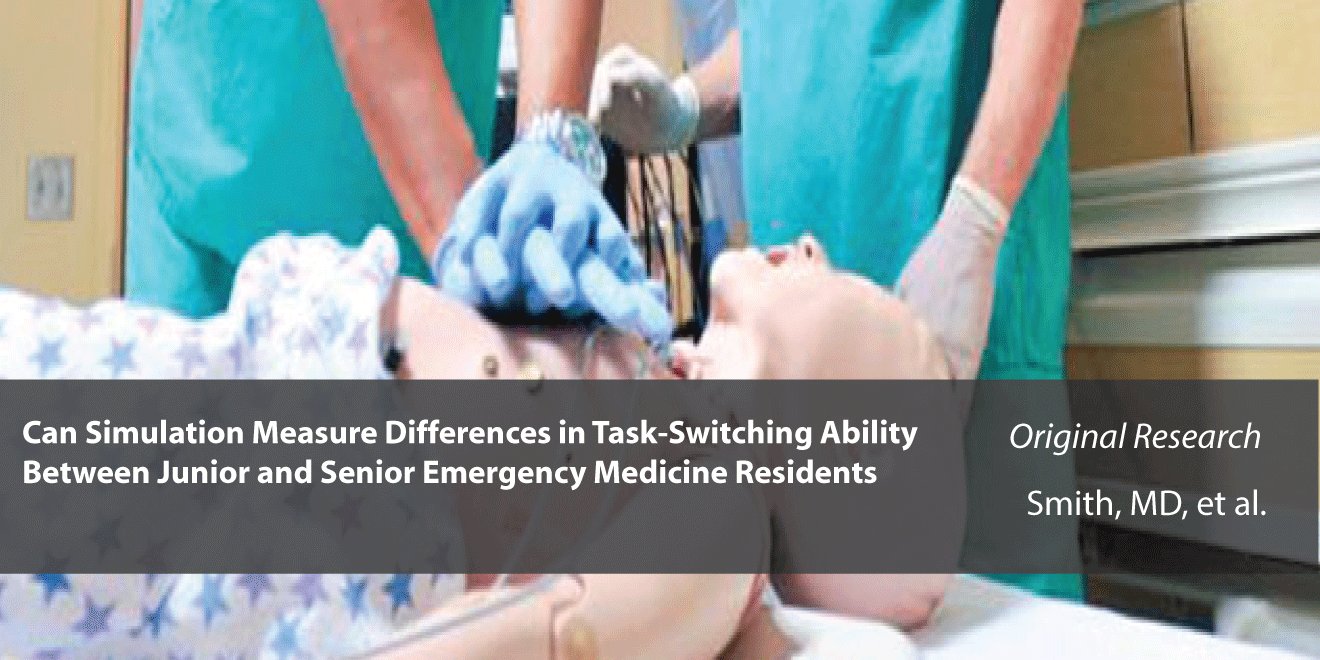 "Introduction
Work interruptions during patient care have been correlated with error.

Task-switching is identified by the Accreditation Council for Graduate Medical Education (ACGME) as a core competency for emergency medicine (EM)

. Simulation has been suggested as a means of assessing EM core competencies. We assumed that senior EM residents had better task-switching abilities than junior EM residents. We hypothesized that this difference could be measured by observing the execution of patient care tasks in the simulation environment when a patient with a ST-elevation myocardial infarction (STEMI) interrupted the ongoing management of a septic shock case...
Conclusion
When management of a septic shock patient was interrupted with a STEMI ECG in a simulated environment we were unable to measure a significant difference in the ability of EM residents to successfully task-switch when compared across PGY levels of training. This study may help refine the use of simulation to assess EM resident competencies."