Hopson L et al. Acad Emerg Med. 2016 Jul;23(7): 823-7. doi: 10.1111/acem.12968. Epub 2016 Jun 20.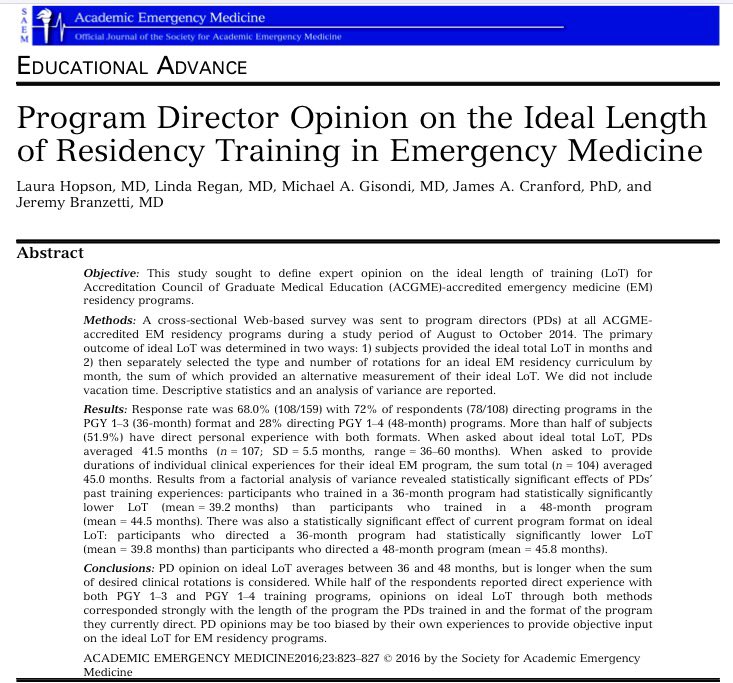 "CONCLUSIONS:

PD opinion on ideal LoT averages between 36 and 48 months, but is longer when the sum of desired clinical rotations is considered.

While half of the respondents reported direct experience with both PGY 1-3 and PGY 1-4 training programs, opinions on ideal LoT through both methods corresponded strongly with the length of the program the PDs trained in and the format of the program they currently direct. PD opinions may be too biased by their own experiences to provide objective input on the ideal LoT for EM residency programs."