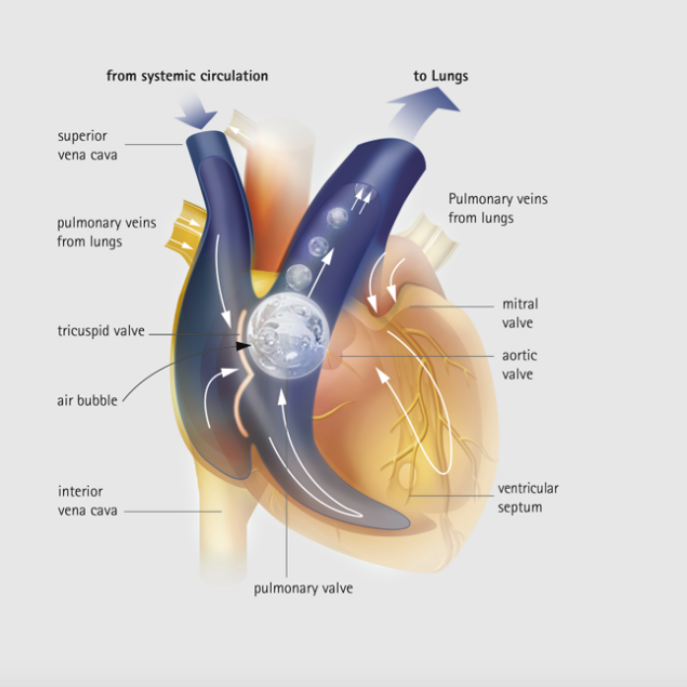 "Definition: Entrainment of air into the venous or arterial system as a result of direct communication and a pressure gradient. Venous air can enter from blunt or penetrating trauma, central venous catheter manipulation, intravenous contrast injections, and surgery (e.g., ophthalmologic, neurosurgical, dental procedures and cesarean delivery) (O'Dowd 2013).
Take Home Points
Air embolism is a rare but potentially fatal complication of central line placement and specific surgical procedures
Recognition can be difficult as initial signs and symptoms are non-specific. Consider the diagnosis in any patient with decompensation after placement of a central line
Treatment should focus on supportive care, air embolism aspiration when feasible and consultation for hyperbaric and cardiopulmonary bypass"