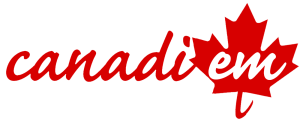 CanadiEm - By Richard Tang - January 18, 2017
"Upper Respiratory Infection symptoms like cough or sore throat are still some of the top reasons for Canadian emergency department visits, and will likely be even higher in the upcoming months and in Urgent Care Centres. The most common organisms responsible for uncomplicated acute pharyngitis are viral agents at 50-80% and Streptococcal agents, specifically Group A Beta-Hemolytic Strep, at 5-36%. It is clinically significant to differentiate between these two pathogens as patients with the latter would benefit from antibiotic therapy, and patients with the former should not have antibiotic therapy due to deriving no benefit...
The Bottom Line:
In summary,

the Modified Centor Score is a quick, reliable and useful bedside tool to gauge the risk of streptococcal pharyngitis in a patient with sore throat complaints

. As a firm believer keeping mnemonics simple, I recommend to just use the name of the score (M-CENTOR) as the mnemonic!"