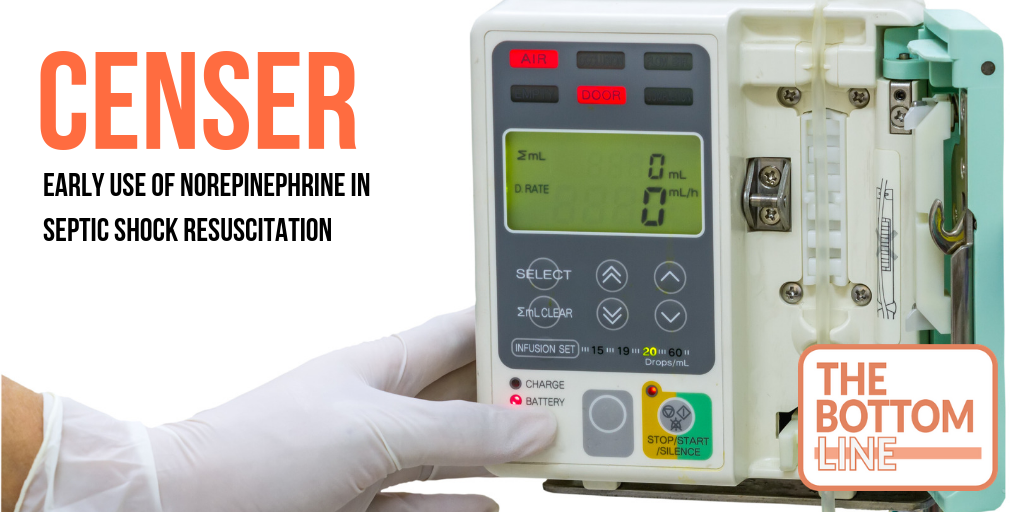 The Bottom Line - February 15, 2019 - By Celia Bradford
Ref. Permpikul C, AJRCCM, 2019. Published online February 1. doi:10.1164/rccm.201806-1034OC
"Clinical Question
In adult patients presenting to the emergency department with septic shock, does early low-dose norepinephrine compared with standard care increase shock control at six hours?
Authors' Conclusions
Early norepinephrine was associated with increased shock control at 6 hours
The Bottom Line
Overall the results seem encouraging and would certainly provide a basis to conduct a larger, multi-centre trial to explore the important question of timing of initiation of vasopressor therapies in septic shock
Low-dose, dilute norepinephrine was given safely through a peripheral line in more than half the patients, without adverse effect. This is reassuring that this practice is safe in time-poor or resource-poor environments
This is a well-conducted trial that really adds to the literature base for management of septic shock"