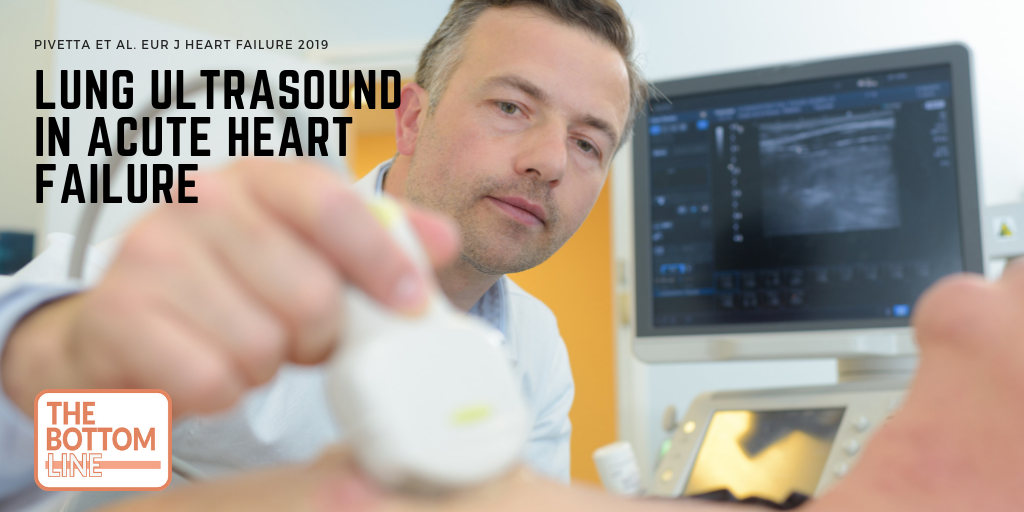 The Bottom Line - February 8, 2019 - ByAdrian Wong
Ref. Lung ultrasound integrated with clinical assessment for the diagnosis of acute decompensated heart failure in the emergency department: a randomized controlled trial.
Pivetta et al. Eur J Heart Failure 2019, doi:10.1002/ejhf.137
9
"The Bottom Line
The addition of LUS to clinical evaluation improved the diagnostic accuracy of ADHF whereas the addition of CXR and NT-proBNP did not. NT-proBNP is not routinely used in my practice and this paper would support this. My current practice is to evaluate patients who present with acute dyspnoea with ultrasound examination of the lung AND heart – I will continue to do so."