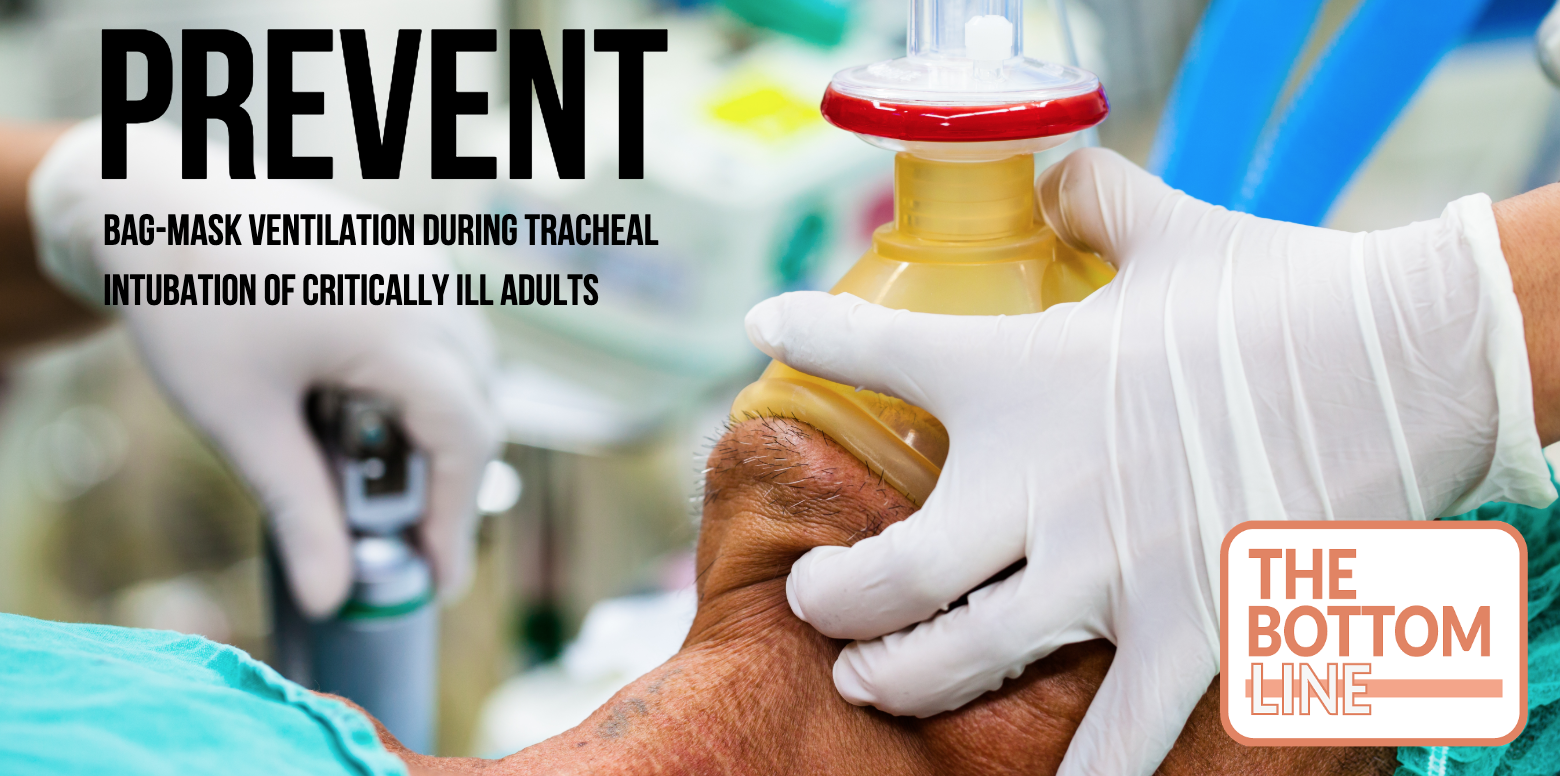 The Bottom Line - 17 May 2019 - By Daniel Lane
Ref. Bag-Mask Ventilation during Tracheal Intubation of Critically Ill Adults. Casey J. NEJM 2019; 380:811-821 DOI: 10.1056/NEJMoa1812405
"Clinical Question
In adult ICU patients undergoing tracheal intubation, does bag mask ventilation (BMV) between induction and laryngoscopy reduce the risk of hypoxaemia?...
The Bottom Line
Within the methodological limitations of this study, bag-mask ventilation (BMV) appears to be a reasonable intervention to prevent hypoxia
This study is inadequately powered to determine whether aspiration risk is increased with BMV. Moreover, there are a multitude of cofounders (mask seal, ventilatory volumes and pressure and gastric stasis) which may influence this
Mask ventilation (with cricoid pressure) is recommended by the Difficult Airway Society especially when the patient has poor respiratory reserve, sepsis, or high metabolic requirements. It also provides an early indication of the ease of ventilation"