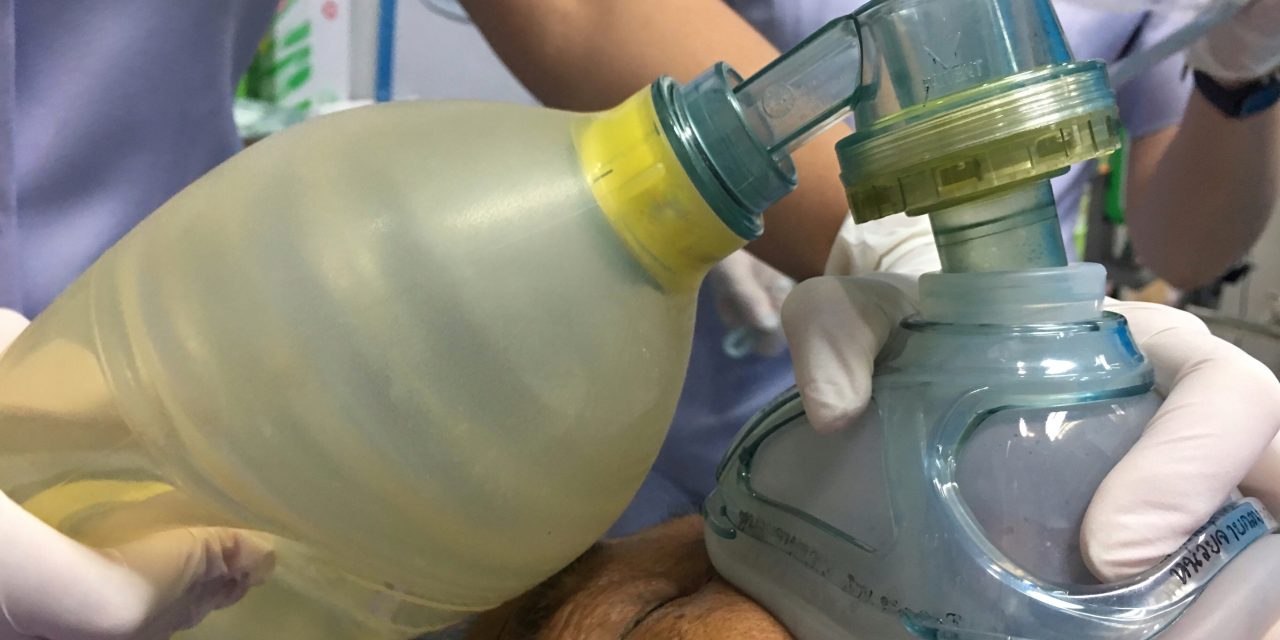 "CLINICAL QUESTION:
IS BAG-MASK VENTILATION (BMV) PERFORMED DURING THE APNEIC PERIOD OF RSI (DEFINED AS THE TIME BETWEEN ADMINISTRATION OF RSI MEDICATIONS AND INTUBATION) IN CRITICALLY ILL ADULTS SAFE AND EFFECTIVE?
BAG-MASK VENTILATION GROUP HAD HIGHER OXYGEN SATURATIONS AND LESS SEVERE HYPOXEMIA COMPARED TO THE CONTROL GROUP.
SGEM BOTTOM LINE:
IT IS UNCLEAR IF BAG-MASK VENTILATION IN CRITICALLY ILL ADULT PATIENTS REQUIRING INTUBATION PROVIDES A CLINICALLY IMPORTANT BENEFIT OR IS SAFE."