"CLINICAL QUESTION: DOES STARTING NOREPINEPHRINE EARLIER IN SEPTIC SHOCK LEAD TO EARLIER SHOCK CONTROL?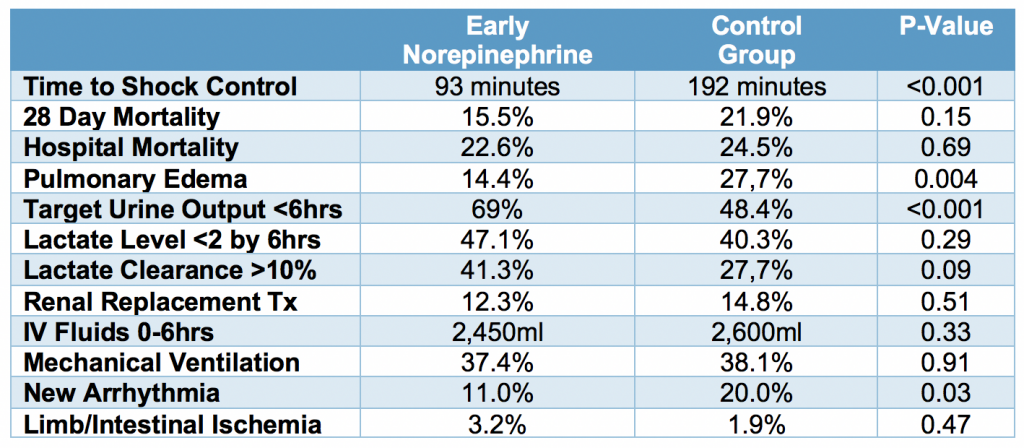 Authors' Conclusions: "Early norepinephrine was significantly associated with increased shock control by 6 hours. Further studies are needed before this approach is introduced in clinical resuscitation practice."
SGEM BOTTOM LINE: EARLY NOREPINEPHRINE CAN CHANGE SOME MOOS (MAP, LACTATE, URINARY OUTPUT) BUT DOES NOT SEEM TO CHANGE ANY POOS (IN-HOSPITAL OR 28-DAY MORTALITY) IN ADULT PATIENTS WITH SEPTIC SHOCK."