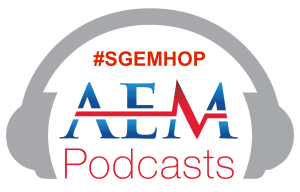 SGEM - By admin - July 18, 2020
Reference:
Ebell et al. Accuracy of Signs and Symptoms for the Diagnosis of Community‐acquired Pneumonia: A Meta‐analysis.
AEM July 2020
"CLINICAL QUESTION:
WHAT IS THE ACCURACY OF INDIVIDUAL SIGNS AND SYMPTOMS FOR DIAGNOSING COMMUNITY ACQUIRED PNEUMONIA?
NO INDIVIDUAL SIGN OR SYMPTOM WAS GOOD ENOUGH TO INDEPENDENTLY RULE IN OR RULE OUT PNEUMONIA.
SGEM BOTTOM LINE:
NO INDIVIDUAL SIGN OR SYMPTOM IS GOOD ENOUGH TO EITHER RULE IN OR RULE OUT COMMUNITY ACQUIRED PNEUMONIA. DECISIONS SHOULD BE MADE BASED ON THE CLINICIAN'S OVERALL JUDGEMENT. HOWEVER, INDIVIDUAL CLINICIANS MAY WANT TO IMPROVE THEIR EXPERTISE BY REVIEWING RADIOLOGY RESULTS, AND FOLLOWING PATIENTS UP CLINICALLY, SO THAT THEY CAN LEARN FROM THEIR MISTAKES OVER TIME."