SGEM#300 - September 06, 2020 - By admin
Reference: Brown et al. Conservative versus Interventional Treatment for Spontaneous Pneumothorax. NEJM 2020


"CLINICAL QUESTION:

DOES EVERYONE WITH A LARGE FIRST-TIME SPONTANEOUS PNEUMOTHORAX NEED A CHEST TUBE?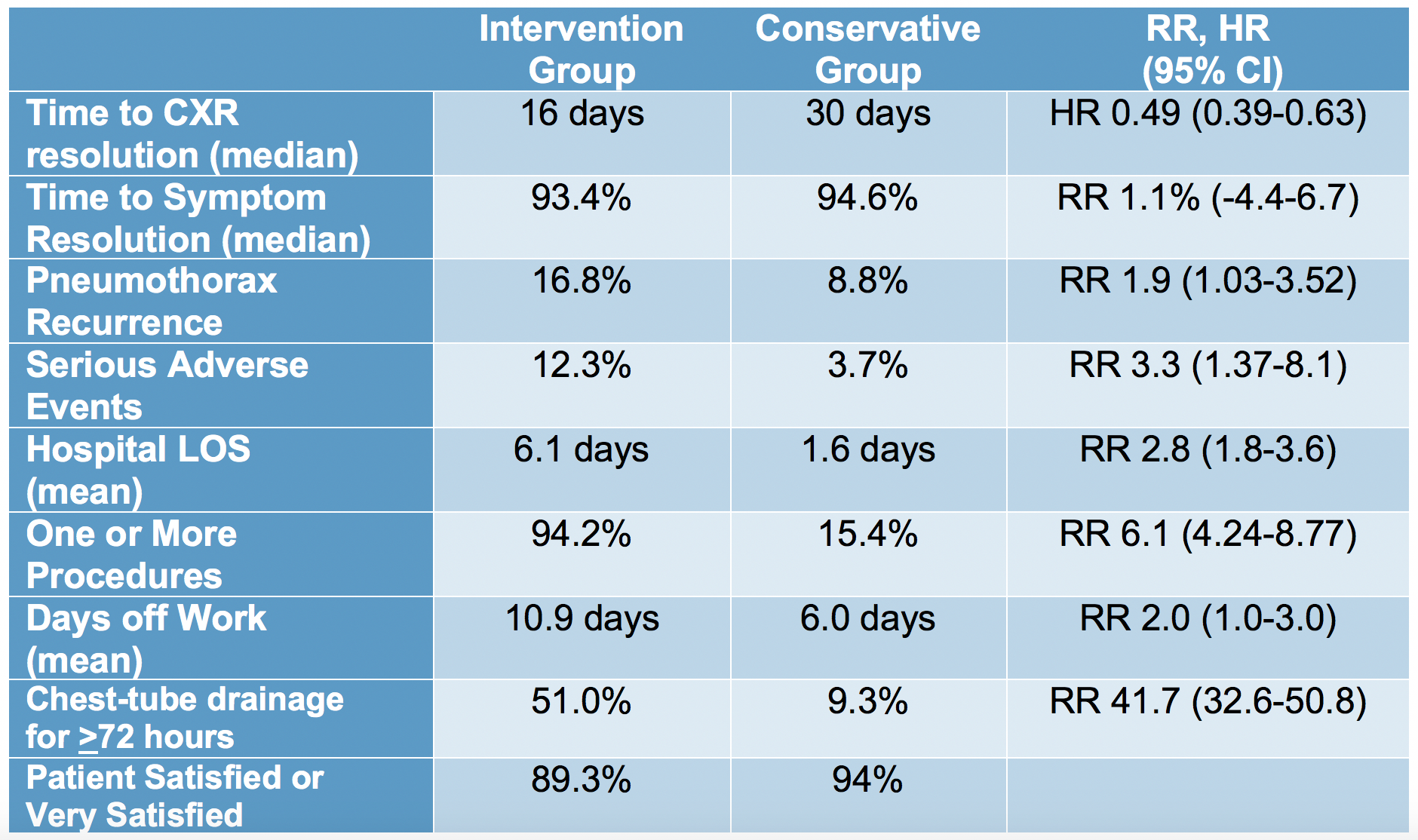 Authors' Conclusions: "Although the primary outcome was not statistically robust to conservative assumptions about missing data, the trial provides modest evidence that conservative management of primary spontaneous pneumothorax was noninferior to interventional management, with a lower risk of serious adverse events."
SGEM BOTTOM LINE:
IT IS REASONABLE TO PROVIDE CONSERVATIVE MANAGEMENT IN A PATIENT WITH LARGE FIRST-TIME SPONTANEOUS PNEUMOTHORAXES AS LONG AS YOU CAN ENSURE CLOSE FOLLOW-UP."